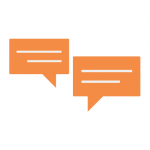 Chats Apps and Collaboration Tools Opt-In Guide
Version 1.1
1.1 About SendQuick Pte Ltd
SendQuick™ develops and offers enterprise mobile messaging solutions to facilitate and improve business workflow and communication, and is widely used in areas such as IT alerts & notifications, secure remote access via 2-Factor Authentication, emergency & broadcast messaging, business process automation and system availability monitoring.
In addition to functionality, SendQuick's messaging solutions have also been developed with other key features in mind. These include security and confidentiality of company information, and ease in mitigating disruption during unplanned system downtime such as that arising from cyberattacks.
1.2 About sendQuick Cloud
SendQuick Cloud is a cloud based Software-as-a-Service (Saas) application to monitor and notify for cloud based incidents with omni-channel messaging capability. It has ability to monitor using ICMP Ping, Port check and URL check. It has policy based notifications using Email and Webhook, supporting any applications as well as Cloud Providers like AWS, Azure, Alibaba Cloud, Google Cloud and Oracle. Given the above integration methods, SendQuick Cloud is able to work with any applications to send notifications. Supporting notification channels include SMS, Telegram, Slack, Facebook Messenger and others. Lastly, there is Roster for messaging based on duties and time frame for each recipients, reducing alert fatigue.
1.3 Purpose of Document
This document is a guide on how to register for the supported chat apps and collaboration tools to receive alert messages from the triggered rules configured or broadcast in SendQuick Cloud.
2.0 How To Opt-In Facebook Messenger
Open Facebook Messenger app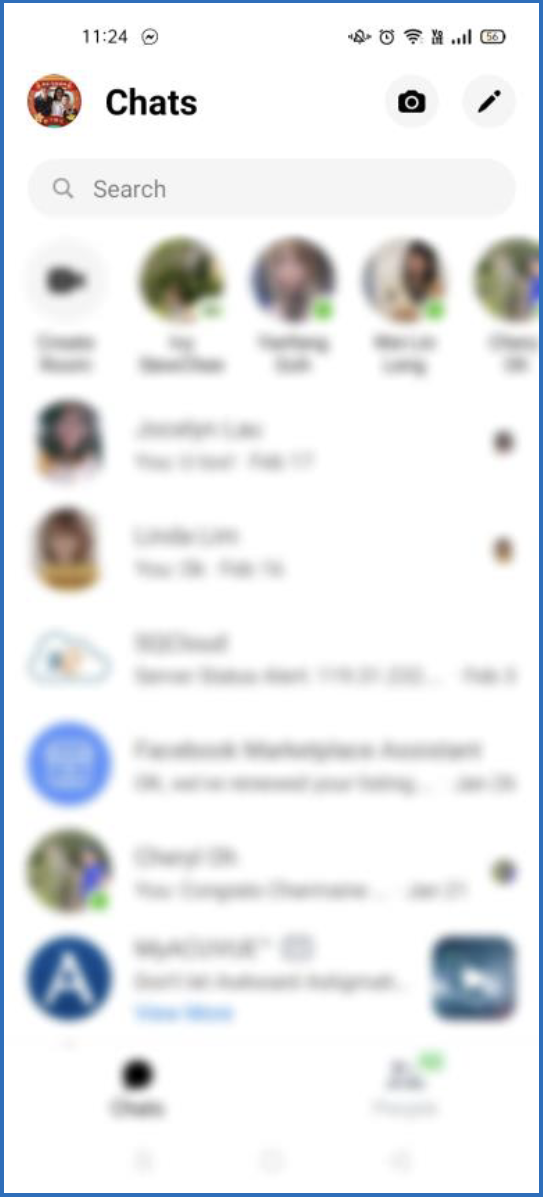 Type either "sq cloud" or "sendQuick cloud" in the search bar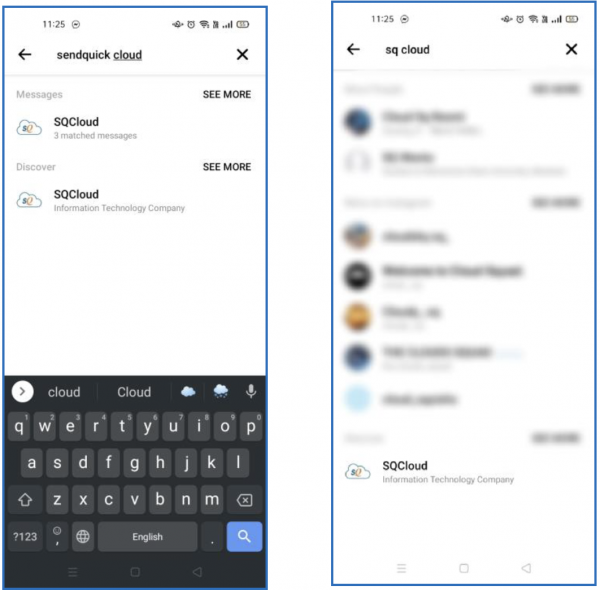 Click on the bot by the name of "SQCloud" and type "register"
Follow the cues (provide company ID > mobile number > OTP) given by the bot and reply accordingly

3.0 How to opt-in Telegram
Open Telegram app and click on the magnifying glass at the top right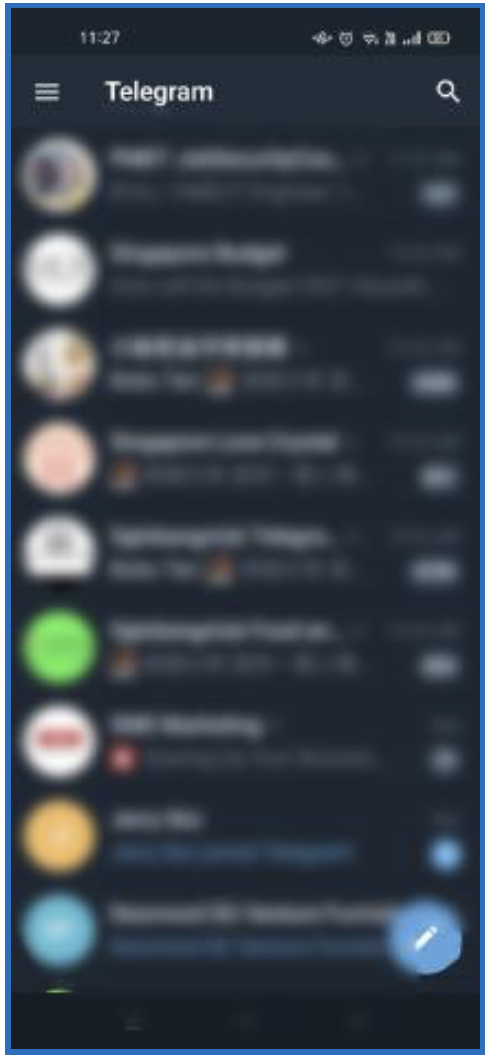 Type "sqcloud" in the search bar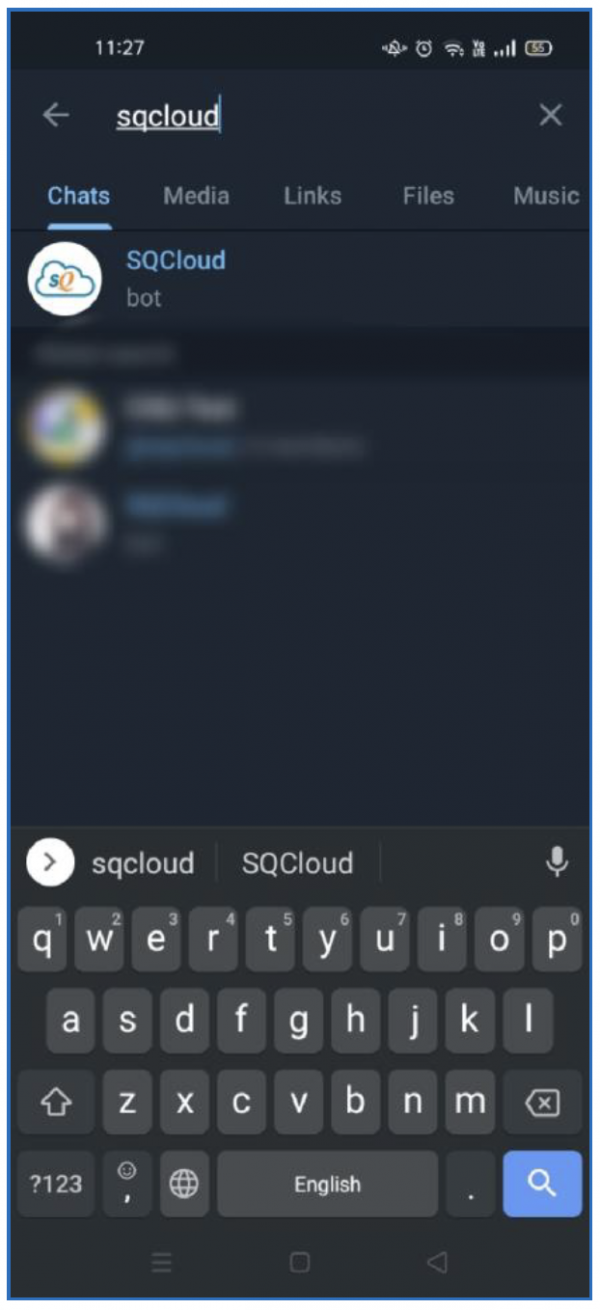 Click on the bot by the name of "SQCloud" and type "register"
Follow the cues (provide company ID > mobile number > OTP) given by the bot and reply accordingly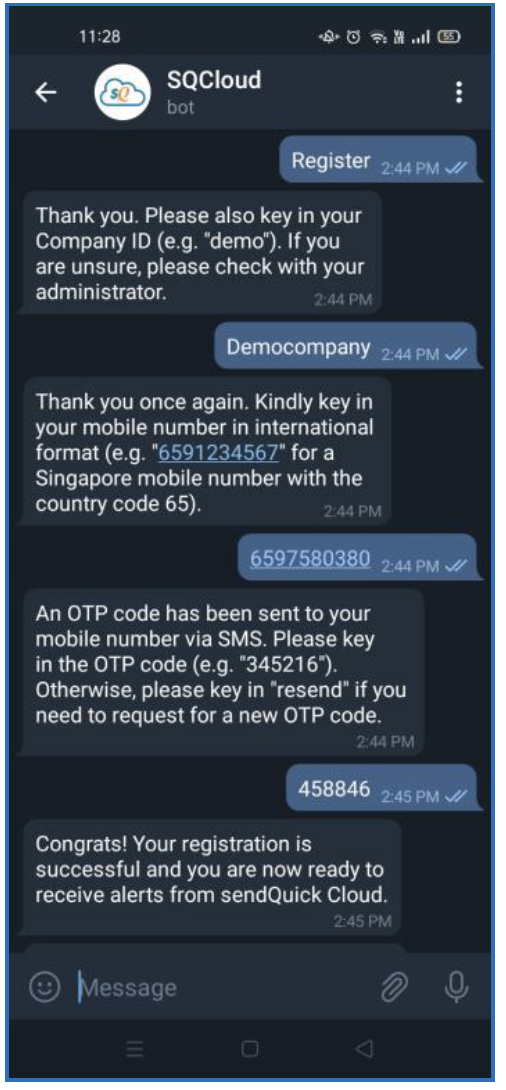 4.0 How to opt-in LINE
Open LINE app and click on "Add friend" icon at the top-right beside the "Setting" icon, then the magnifying glass at the top-right, below the "Setting" icon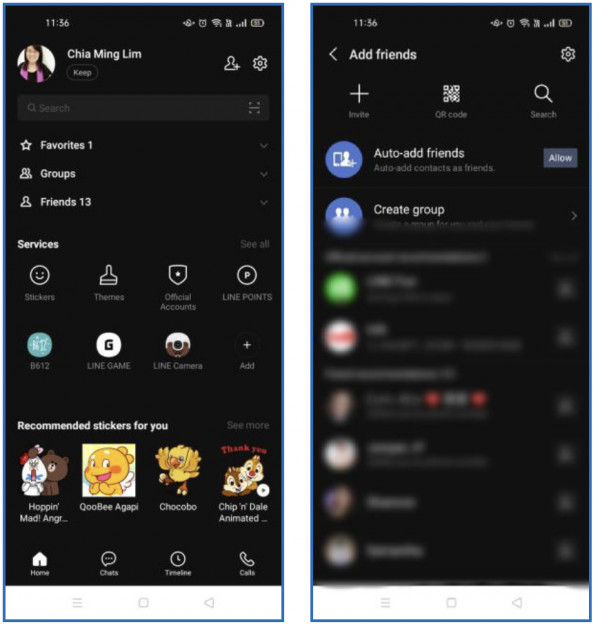 Type "@402kvsug" in the search bar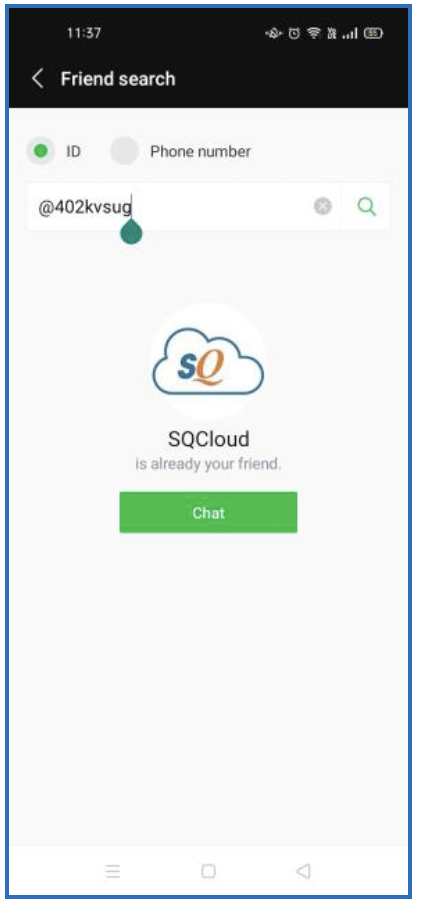 Click on the "Chat" icon of the bot by the name of "SQCloud" and type "register"
Follow the cues (provide company ID > mobile number > OTP) given by the bot and reply accordingly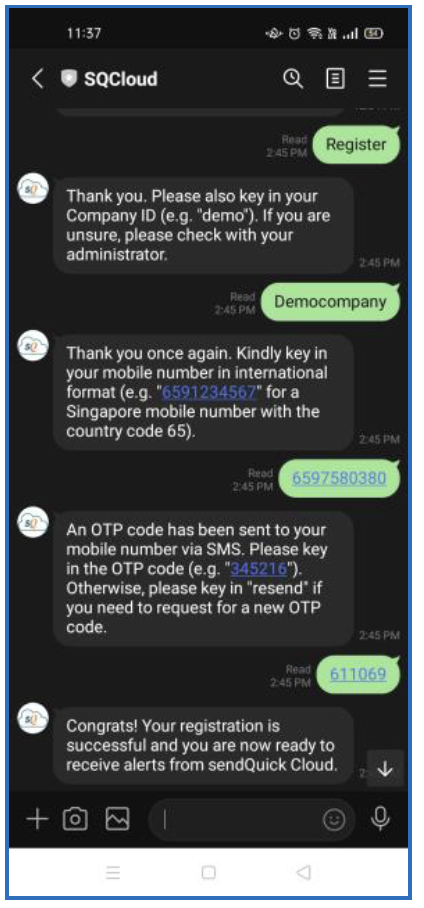 5.0 How to opt-in Microsoft Teams
Open Microsoft Teams and click on "Chat" icon in the menu bar
Click on the "New Chat" icon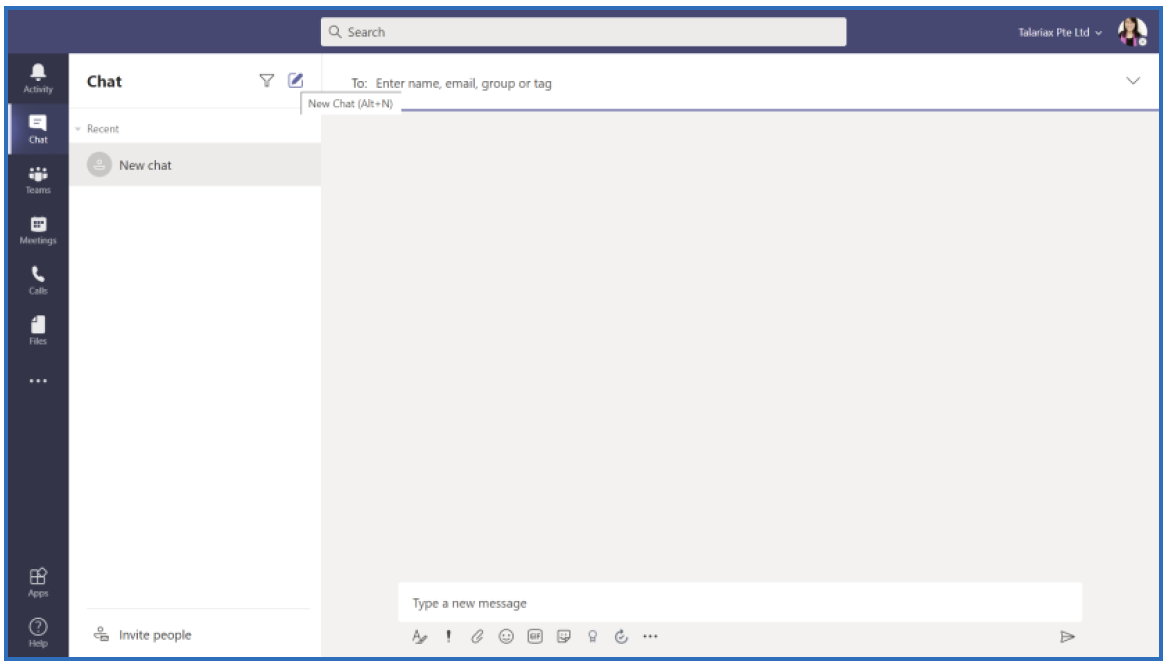 Type in the App ID: c7776a30-2d26-40af-94ec-84a48179c570 in the "To" field and select the bot "sendQuick Cloud Bot"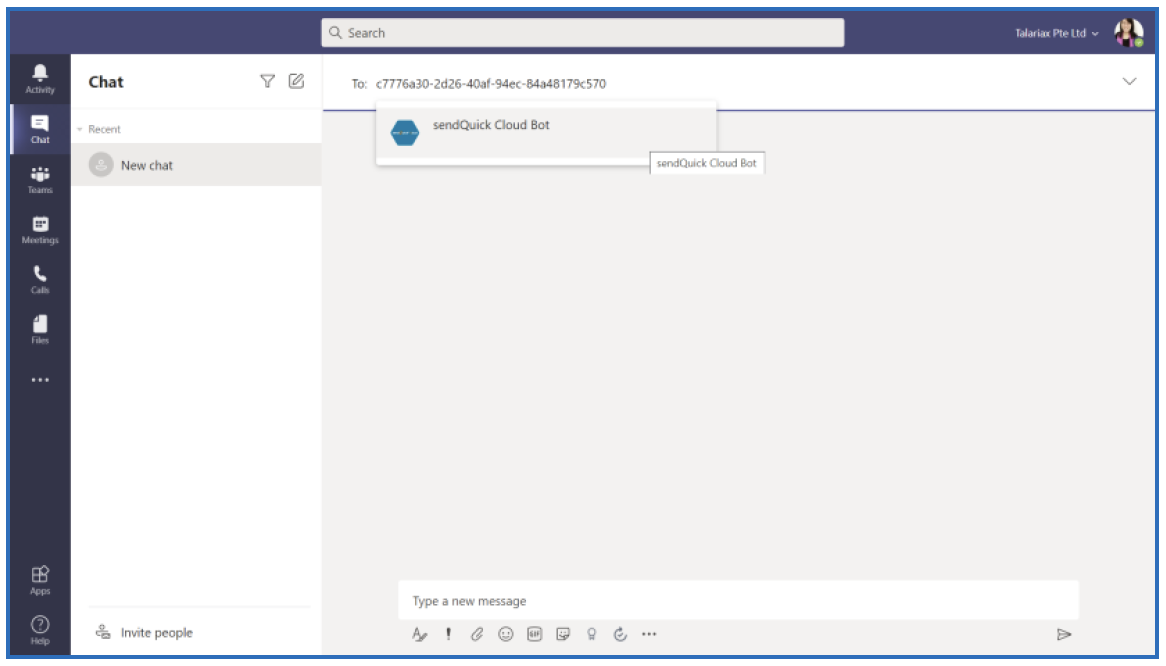 Type "register" to begin
Follow the cues (provide company ID > mobile number > OTP) given by the bot and reply accordingly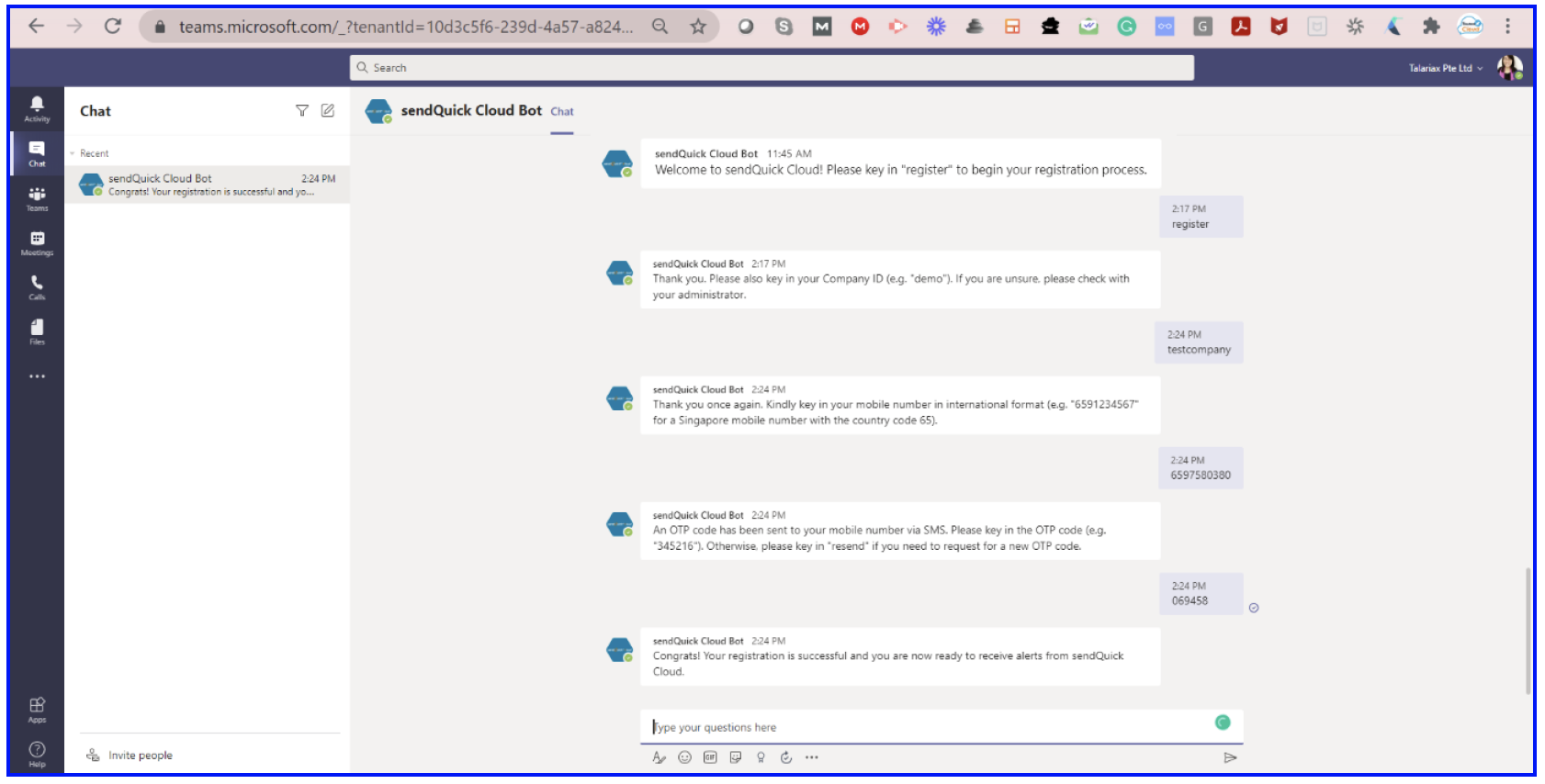 6.0 How to opt-in Slack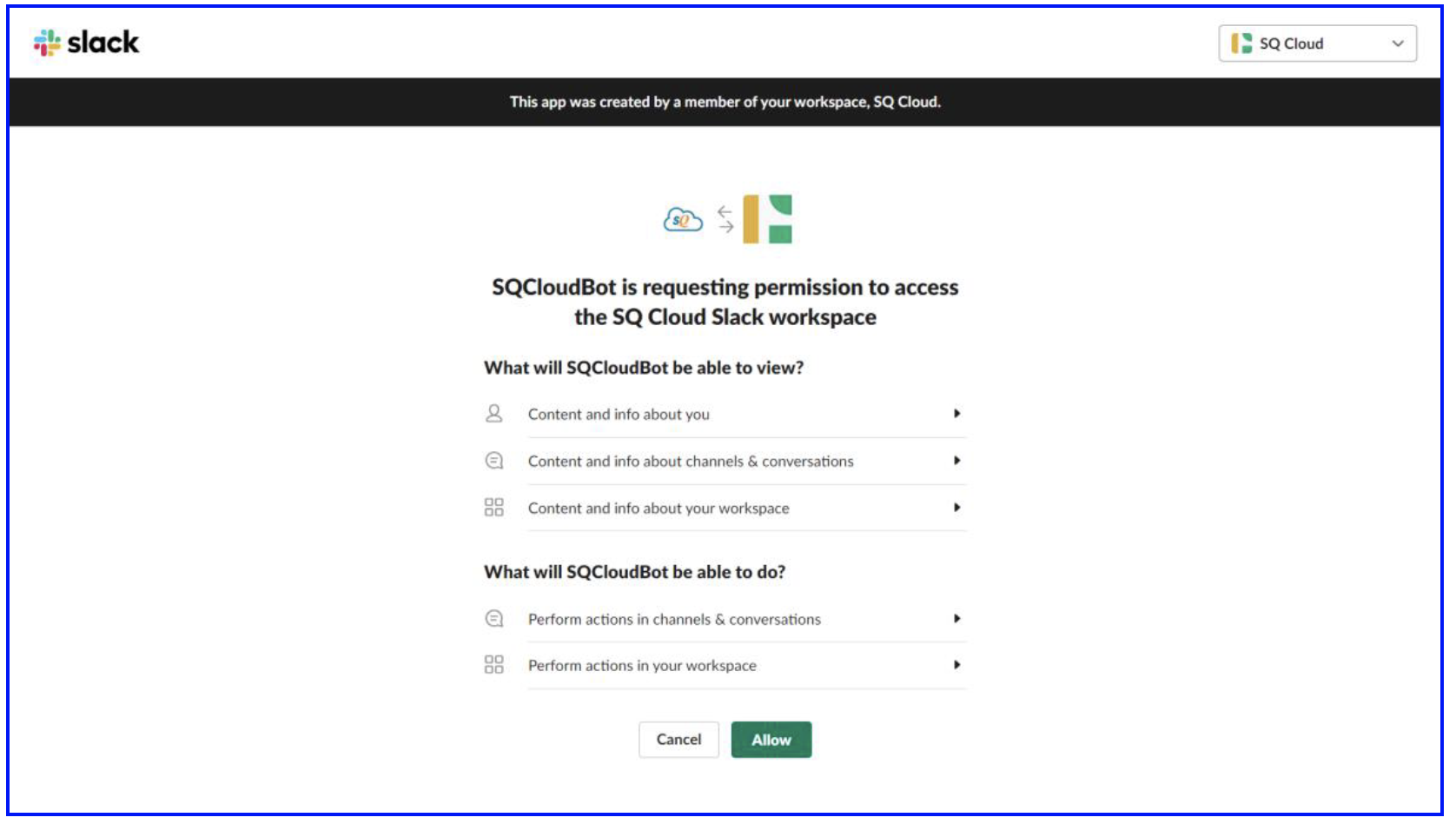 Once done, the webpage will show "App Installed Successfully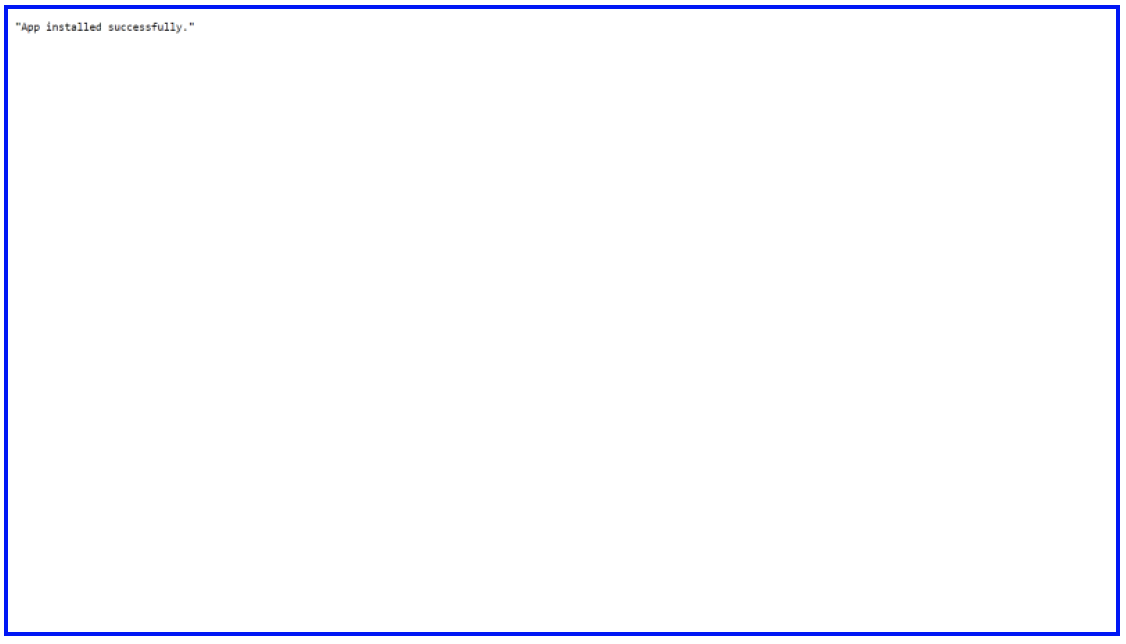 Click on the SQCloud bot and type "register" to begin
Follow the cues (provide company ID > mobile number > OTP) given by the bot and reply accordingly