Omnichannel Notifications
for your IT issues
When your IP-addressable systems, applications and infrastructure fail, it affects you. It is important that you are equipped with all the information necessary to mitigate potential damage to your business – quickly and accurately.
Receive your alerts on major messaging platforms such as Facebook Messenger, Telegram, and LINE, as well as collaboration tools like Microsoft Teams and Slack.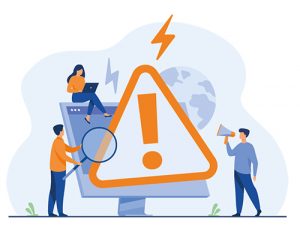 Why Choose SendQuick Cloud?
Cost-Effective and Scalable
Simply put, SendQuick Cloud sends notifications on critical issues to your designated teams so that they can address incidents quickly and efficiently.
Not only that – we provide a system that is not only cost-effective but highly scalable as well.
As your business grows, we grow and adapt to your organisation model.
How does this work?
Easily Configurable System to Meet Your Business Needs
SendQuick Cloud integrates seamlessly with your IT monitoring services within major public cloud platforms.
You can configure our services to meet your business needs. In return, we track system performance, latency and availability metrics for you. We make monitoring easy and convenient, just the way you need it.
In the event of system issues, SendQuick Cloud receives strings of information from the public cloud platforms and breaks down this information into parameters. Users are able to click on the desired parameter as the condition and set it as a threshold to trigger the alerts.
We provide instant notifications right into your devices, exactly in the format that you prefer.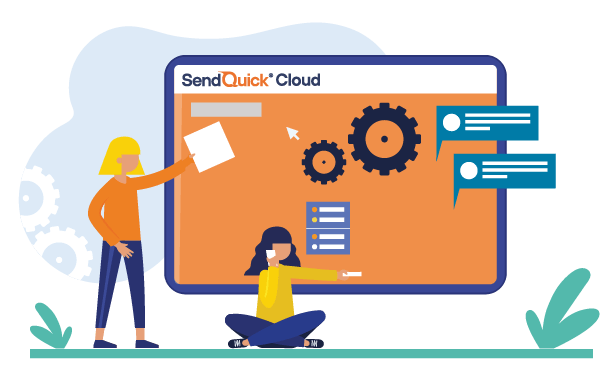 SendQuick Cloud
Notification management platform for the Cloud. It works with public cloud services to monitor systems, applications, services and network and flags up issues to your staff on duty.
PRICE PLANS
*Each user is entitled to configure one device and one check.
FEATURES:
Email Message Filter
Create filter rules to help you filter through a clutter of email messages to focus on what's important and critical

IP-addressable Devices' Ping, Port & URL Checks
Do Ping, Port & URL checks to monitor the network availability of the device you are checking on

Chat & Collaboration Integrations
Easy integrations to your preferred chat apps or collaboration tools to receive incident notifications alert

Public Cloud Monitoring Integrations
Allow you to monitor – review, observe, and manage the operational workflow in your cloud-based IT infrastructure

Alert Notification Configuration
Configure rules to your alert notifications so you only get notified on critical alerts that matters

Dashboard and Reports
Get an overview with SendQuick Dashboard and reports generated


Simple Ticketing System
Straightforward ticketing system, requiring virtually no configuration


Omni-channel On-call Notifications
Adopt all communication channels (such as phone, SMS, chat/collaboration, and email) to provide on-call notifications


Unlimited Alerts
Stay up-to-date with the unlimited alerts

CONTROL:
Multi-Level User Access Roles
Apply roles to users to further grant or restrict access


Roster Management
Manage your employees who have different working hours based on the shift they are in

SUPPORT:
24/7 Email and Phone Support

Knowledge Base
Be in Touch with Us
We want to hear from you!

​SendQuick Pte Ltd
76 Playfair Road, #08-01, LHK 2 Building, Singapore 367996
Tel: +65 6280 2881 | Fax: +65 6280 6882 | Email: info@sendquick.com