SendQuick Cloud can receive messages in two (2) ways: 
(1) Email-to-text (SMTP)
This means to send or forward any normal email to SendQuick Cloud. This "To" email address can be found in the rule configuration (see below).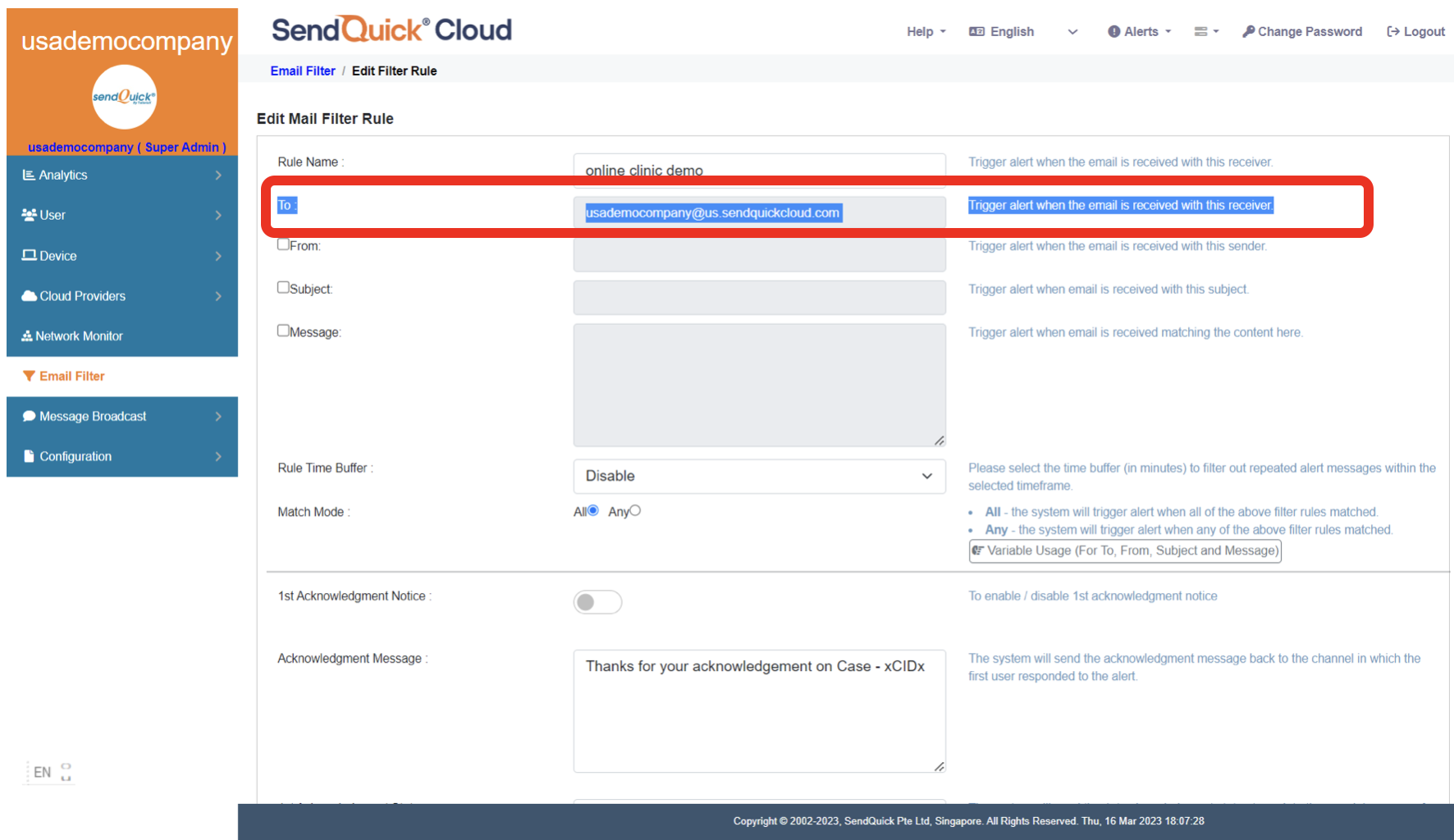 (2) HTTP Webhook
This is available on the major web provider (Alibaba, AWS, Azure, Google Cloud, Oracle Cloud, Huawei Cloud and others). The configuration for each of these cloud providers can be found at https://www.sendquickcloud.com/user-and-integration-guide/.